Brochure Download

Download a PDF version of our Brochure.
(Right Click & Save Copy As)
Download..PDF Doc
| 5123 KB
Northridge Metal Fabricators
7 Greengage Rd.
New Lowell, Ontario
Tel: (705) 423-9887
Fax: (705) 423-9891
- Services > In-House Solutions
IN-HOUSE SERVICES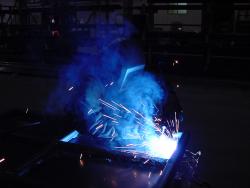 At Northridge we are able to give our customers the benefit of our years of experience in the industry and provide a wide range of services. Though our specialty is Automotive Racking, Northridge has invested heavily in the equipment, technology and manpower required to tackle various steel fabrication and related projects.
Speed of service is one area in which Northridge excels and we pride ourselves on being able to provide our customers with quick turnaround on all projects that come our way.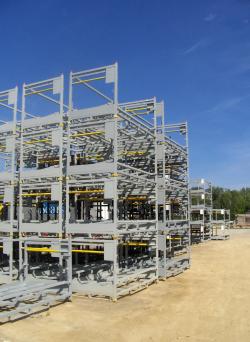 Rack Inspection & Repair
Prototyping Service
Production Welding
Custom Fabrication
Steel Sales
Custom Cutting
Custom Metal Forming
Mezzanines, Cat-walks & Safety Barriers
Millwright Services
Rack Modifications
Custom Laser & Plasma Cutting
Production Tube Bending
Dunnage Design & Sales
Caster Supply
Production Sheet Metal Shearing & Forming
Production Painting & Stenciling